Legal/Govt
LIBRARY RESOURCES (* Provided by the Library of Virginia through a grant from IMLS)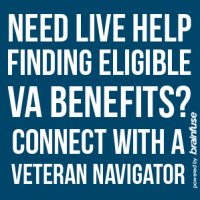 VetNow – Brainfuse VetNow™ helps to provide assistance for veterans and their families with potential eligible benefits in education, employment, healthcare, and housing. VetNow™ is available to all patrons from any computer or mobile device.
Gale Legal Forms* – Up to date, customizable legal documents in many major categories including real estate, divorce, estate planning, business, and sample letters. Each form can be customized with your information and printed.
LOCAL LINKS
Chatham – official website for the Town of Chatham
Gretna – official website for the Town of Gretna
Hurt – official website for the Town of Hurt
Pittsylvania County – official website for the County of Pittsylvania
Pittsylvania County Community Action – support for low income individuals and families, with housing, senior services, ex-offenders, and pre-school child development programs
Pittsylvania County Public Schools – official site
Pittsylvania Pet Center – pet surrender and adoption
SPCA of Pittsylvania County – Society for the Prevention of Cruelty to Animals, all-volunteer rescue organization for animal rescue and adoption
OTHER USEFUL LINKS: Free and trusted resources available on the internet, curated for our patrons.
Commonwealth of Virginia – official website of the Commonwealth of Virginia, with links to state agencies and departments
Department of Motor Vehicles – official site of the Virginia Department of Motor Vehicles. Online services, drivers and ID cards, vehicle registration, commercial vehicles, and highway safety.
Free Legal Answers – Get answers to your legal questions through the Virginia Bar Association and get more information at Virginia State Bar.
Hunting and Fishing Licenses and Frequently Asked Questions – from the Virginia Department of Game & Inland Fisheries
Library of Virginia – the library agency of the Commonwealth of Virginia, its archival agency, and the reference library for the seat of government
USA.gov – official portal to federal government agencies and departments
U.S. House of Representatives – official portal to the U.S. House of Representatives, with links to Members of the House websites
U.S. Senate – official portal to the U.S. Senate, with links to Senator's websites
Virginia Department of Education – official site for education programs, SOLs, statistics and reports
Virginia General Assembly – official site for the General Assembly, with links to state representatives
Virginia Lawyer Referral Service – Get up to a 30 minute call with a local lawyer for only $35, or visit an online portal for a referral
Virginia State Bar – an agency of the Supreme Court of Virginia, with links to the lawyer referral service, attorney records search, and lawyer directory
Virginia Voter Registration – voter registration, check registration, candidate information and election locations and information